Commercial Concrete In Waterford, MI
Concrete is a robust, versatile material used for various commercial applications. Whether you're looking to create a new sidewalk or driveway or need the right flooring for an entertainment venue like a stadium or arena, Van Horn Concrete has the experience and expertise to get it done. Additionally, we work with clients who need commercial concrete for other applications, such as office buildings, retail spaces, and garages.
At Van Horn Concrete, our team of experts understands how important it is to choose the right commercial contractor for your project. That's why we ensure everyone on our team has all the experience necessary to complete any job on time and within budget— no surprises or hidden fees! From mom-and-pop shops to large manufacturers, we have experience working with everyone. Our goal is to provide you with the best service possible while fulfilling your company's concrete needs.
A Strong Foundation To Build On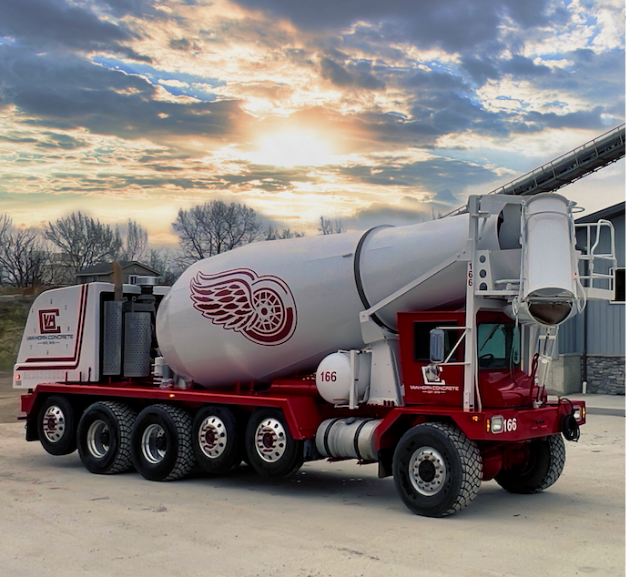 When it comes to concrete flooring, you need a company that can provide you with a design that will meet your needs while also being cost-effective and long-lasting. Our team at Van Horn Concrete has over 100 years of experience working with clients like you, so we know exactly how to get the job done right! With our team of highly trained professionals, we can help you create a unique look for your business. For simple one-story buildings or a multi-story warehouse, we have the tools and the know-how to ensure that your concrete floors look their absolute best.
For commercial property owners, the quality of your concrete flooring is one of the most critical factors in determining the success and longevity of your business. That's why we offer highly customizable commercial concrete floor designs to meet the needs and requirements of any commercial project. From our wide selection of colors and textures to our top-of-the-line installation services, our team is dedicated to providing you with the best possible concrete.
FAQs
What Are Some Benefits Of Ready Mix Concrete?
Ready-Mix Concrete is a sustainable building material that offers energy savings, fire resistance, strength, and long-term stability and is impervious to weather and insect damage.
Learn more here
Is Concrete Always Gray?
Concrete is a mix of ingredients, including cement, water, and other minerals. You can add mineral colors to make it virtually any color, creating the perfect fit for your project. Check out our
Color Chart
and
contact
our experts to add a personal touch of color to any project.
Does Concrete Require Maintenance?
While concrete is pretty durable on its own, there are some things you can do to ensure that it stays in good shape. First of all, avoid applying deicing chemicals during the winter. These chemicals can damage the surface of your concrete and cause it to break down or crack.
Secondly, don't use harsh acids to remove stains from your concrete —it will also cause damage to the surface. Clean your concrete regularly and apply a sealant to protect it from the elements.